Stop-motion animation is pretty remarkable. I've been meaning to try my hand at it for a while. My goal was to make something fun and simple. It was to be jumpy and playful, not smooth and cinematic like The Nightmare Before Christmas.
The video I created is titled, War in My Wallet. It's rather short:
Step into my office
I'm currently living in Prague, residing in an Airbnb, so I wasn't going to build a proper overhead rig for this project. This is what I came up with instead: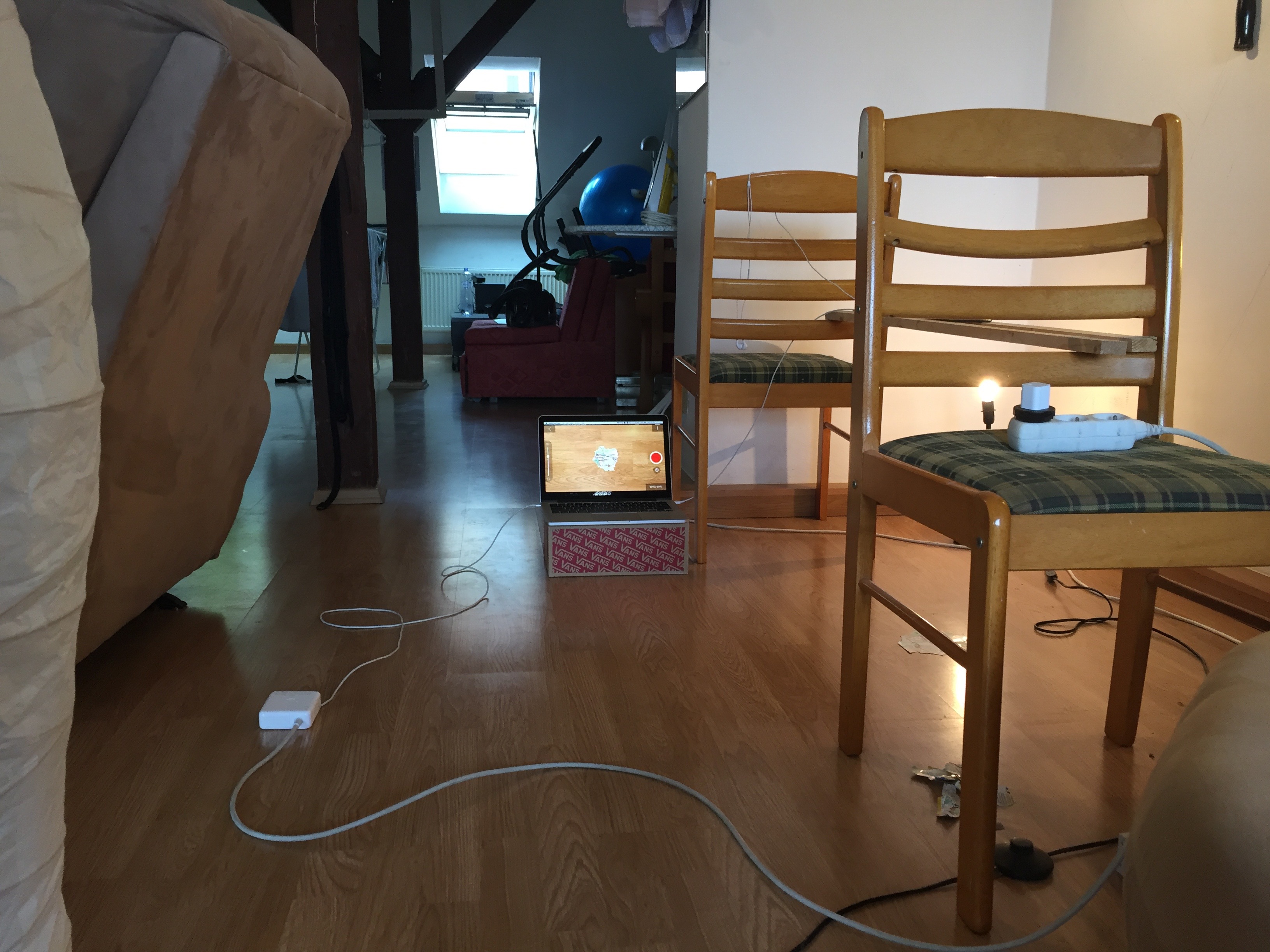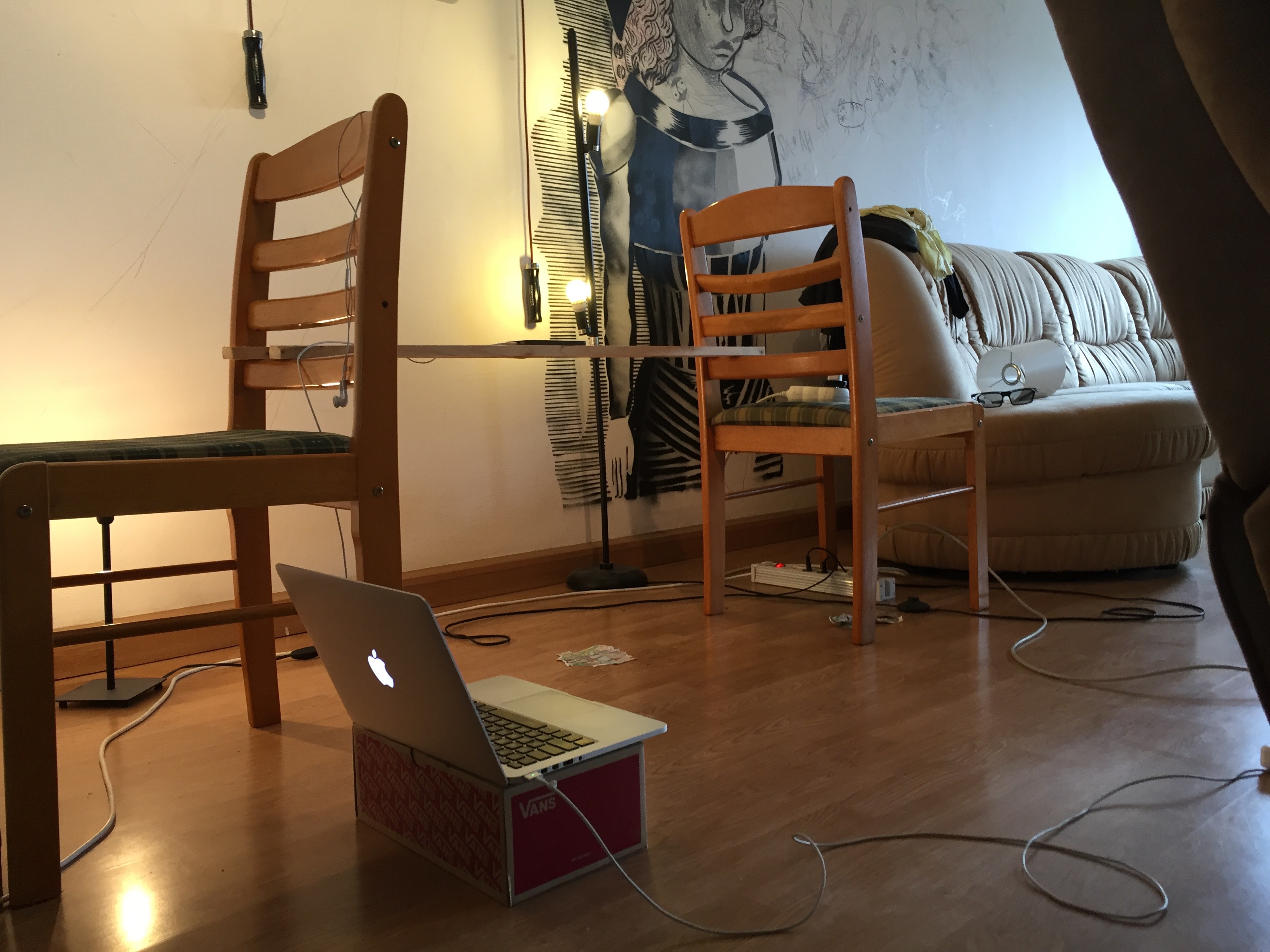 My overhead rig
Like most of my videos, this one was also made on the iPhone 6. It is important when making stop-motion, to never touch the camera while shooting - or risk moving it a little and throwing things off. When shooting, it is also very helpful to be able to see the display of your camera at the same time you are comfortably moving around your objects.
It wasn't comfortable or practical for me to be looking through my iPhone while trying to bend down and shift around my subjects. To remedy this I plugged my iPhone into my Mac and then using QuickTime I mirrored the phone display onto the computer. As a remote for my phone, I plugged my headphones in and used the volume-up button to trigger the shutter.
---
I DO NOT recommend putting your work on the floor. War in My Wallet consists of a few hundred frames. That means I did a few hundred squats to shoot this movie.
All in all, I'd call this a successful first try. If you liked this video and want to see more of my work, check out my YouTube Channel, and don't forget to subscribe.