Quick backstory: in Prague, William, Georgia and I took a graffiti class with a local street artist. That is how we ended up with 7 cans of partially used spraypaint. Now you're all caught up.
In response to Timmy Ham's challenge to "make something you own your own", William and I painted some of our notebooks and a pair of sunglasses with our remaining paint.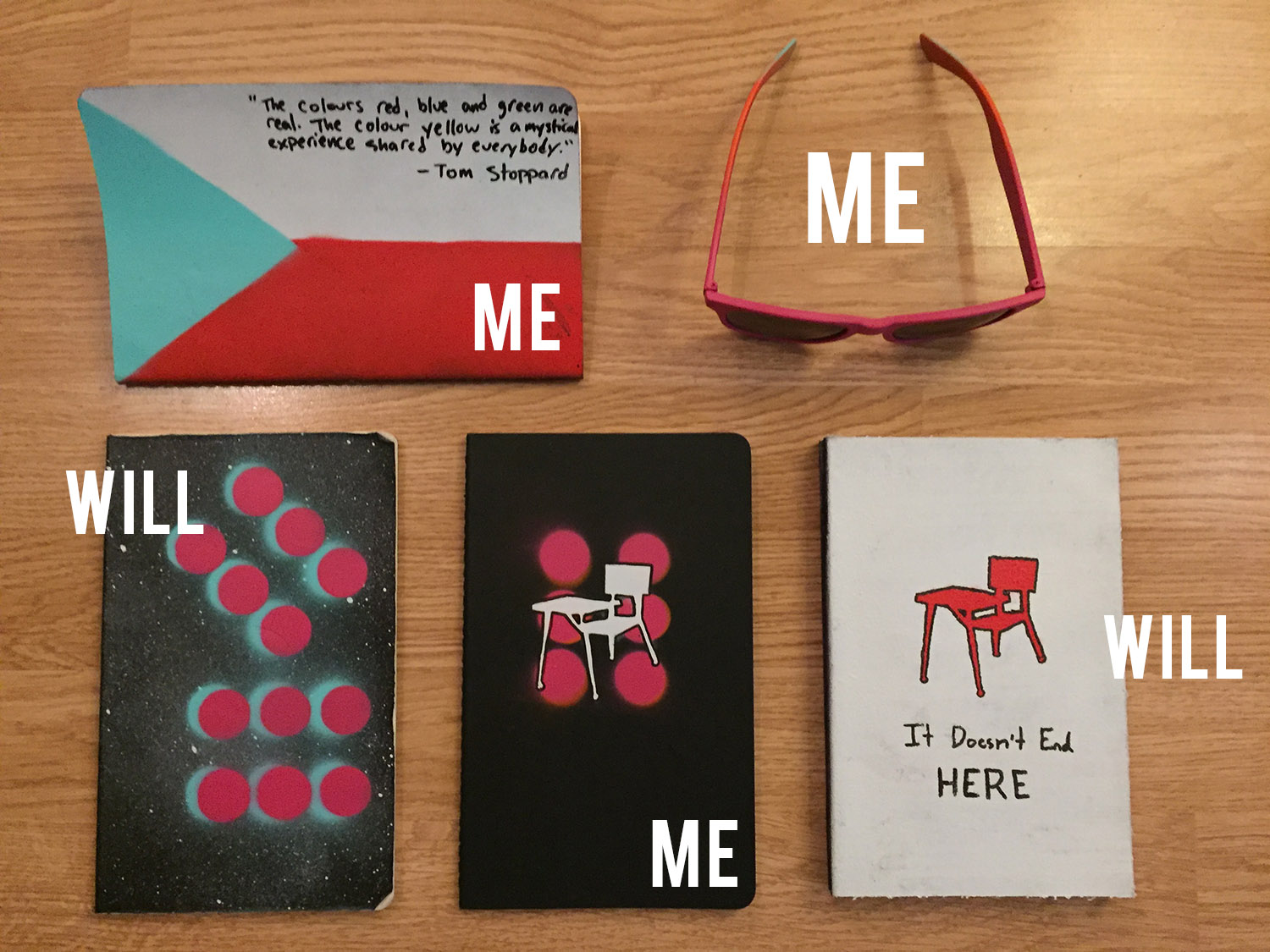 There is a certain sense of pride that comes along with using something that you have made uniquely your own. I challenge those of you reading this to also "make something you own your own". Tweet an image of whatever you make at me when you're done, I'd love to see it!